Signature Collection
Chocolate-Covered Wine Truffles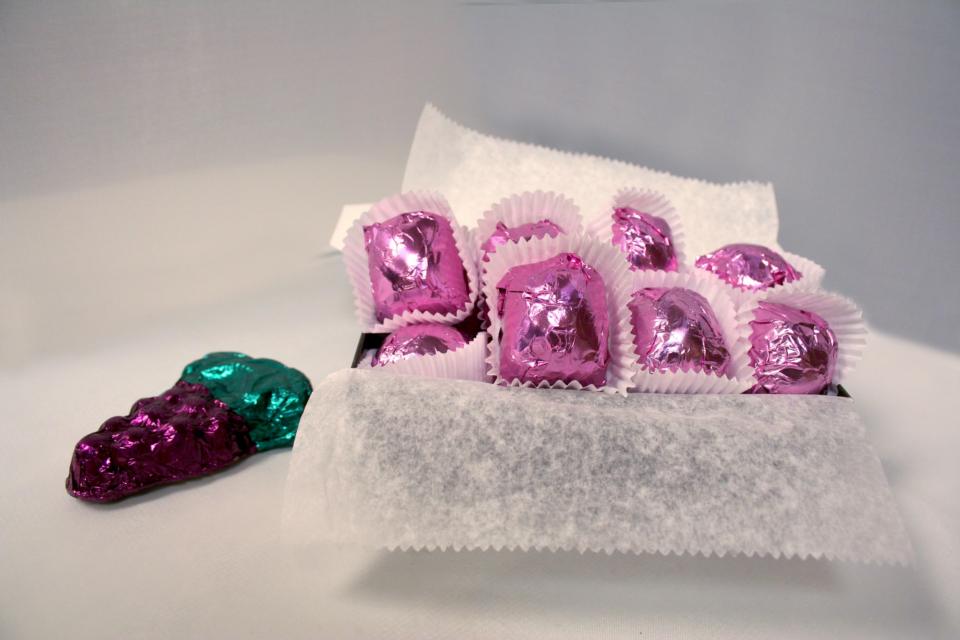 Chocolate-Covered Wine Truffles
$38.95

Item #:

MC-WT-MD-01
Description

Smooth, delicious ganache center infused with the finest red and white wines and covered with our premium blend of chocolate. Each hand molded chocolate is wrapped in a jewel toned foil. Available in milk or dark chocolate. Contact us for larger quantities.
Shipping Specifications

Items Per Package:

12

Weight:

12

oz
This product is available by special order only. Please call for details.
Chocolate-Covered Wine Truffles
All of our Cocktail Collection is now available to purchase for the holiday season while supplies last. Order early!