Signature Collection
Chocolate-Covered Bourbon Cherries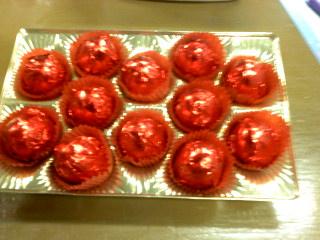 Chocolate-Covered Bourbon Cherries
$46.95

Item #:

MC-CC-WW-01
Description

Decadent hand molded large chocolate-covered Bourbon Cherries made with genuine Kentucky bourbon. These liquid cherry centers have an intense fine Bourbon flavor that will please both the chocolate and Bourbon lover. Available in both milk or dark chocolate. Contact us for larger quantities.
Shipping Specifications

Items Per Package:

12

Weight:

12

oz
Chocolate-Covered Bourbon Cherries
All of our Cocktail Collection is now available to purchase for the holiday season while supplies last. Order early!